Wellbeing
We may now be having to spend more time at home, perhaps even isolated from friends, family and others that we know are vital to keeping ourselves mentally healthy. It may even be harder for us to do the things that normally help keep us well. There are things we can all do to look after our wellbeing during this time and beyond. We have gathered some information, links and resources that can help keep you informed and help you stay mentally healthy. 
Wellbeing support for students and parents
Parents Protect is a great resource for parents/carers, detailing the importance of keeping children safe both on and offline. Here is a link to 12 short films about how and why child sexual abuse happens, how to prevent harm from happening in the first place, and where to get help if something has already happened. Their confidential child sexual abuse prevention helpline (0808 1000 900) is available for anyone with concerns about child sexual abuse.
Gov UK provides the latest government advice about dealing with COVID-19.
Please click here.
Shropshire Council General Enquiries can signpost you to different types of support in our area 03456789000.
Social Care First Point of contact is for adults who require first-time help, support or advice about social care 0345 678 9044 (Monday to Thursday, 8.45am to 5pm, and on Friday from 8.45am to 4pm). For emergency calls, you can still call the out of hours service on 0345 678 9040.
Beam is available for phone-based support for children and young people. They will offer advice and support on any concerns relating to mental and emotional wellbeing. Click here to find out more about their current service.
Click here to be directed to their website.
Kooth is free online support for young people. It provides online mental health and wellbeing support to young people aged 11-25 years in Shropshire, Telford & Wrekin via any internet accessible device. Kooth provides an opportunity to interact in a supportive way with other young people as well as receive support from a team of qualified counsellors who are online from 12-noon until 10pm on weekdays and from 6pm until 10pm, 365 days a year.
Click here.
Kooth have also announced a wellbeing support package specifically for farming families across England & Wales, as part of a partnership with Royal Agricultural Benevolent Institution (RABI). For further information, please click on the following links to view the information sheet and poster.
Young Minds has information and support and a special link for parents and carers called 'supporting your teens well-being' – Click here. They also have a special link for young people called 'coronavirus' and your well being – click here.
Samaritans whatever you're going through, a Samaritan will face it with you. They are there 24 hours a day, 365 days a year. Samaritans can be contacted on 01743 369696 /116 123 (UK), they are open 7 days a week.
Click here.
ThinkNinja has specific COVID-19 content. This will bring self-help knowledge and skills to children and young people (10-18 years old) who may be experiencing increased anxiety and stress during the crisis.
Click here.
STEM 4 provides support with mental health specifically for teenagers.
Click here.
Autism West Midlands offers a specialist service, providing support for adults and children with autism.
Click here.
The Mix is a leading support service for young people under 25 years of age. They are there to support with challenges faced – from mental health to financial issues to homelessness. Talk to them via their online community or through their counselling service.
Click here.
Childline When you call 0800 1111 you will get through to a counsellor. They are there to listen and support you with anything you would like to talk about. Or you can have 1 to 1 councillor chat online.
Click here , please also see the following poster listing – 6 things you can do to help you feel good.
Heads Up Project, Market Drayton is an emotional health and wellbeing service for young people in school years 7 to 11.  It is run by two local experienced youth workers, who have a level 3 youth work qualification and are DBS checked and trained in first aid and safeguarding.  They are offering drop in 1-to-1 chats with young people and also running weekly workshops on different issues surrounding emotional health and wellbeing.  Issues such as anxiety, self care, self esteem, social media awareness, stigma and stress to name a few. Young people are welcome to attend once or regularly if they want to. The sessions take place every Friday at the Zone 3.15pm – 5.15pm. Find out more about the project by clicking here. Facemasks must be worn and social distancing will be in place.
Shropshire Safeguarding Community Partnership children's website – designed to provide useful information and advice for professionals, parents and children. They coordinate and monitor how the services and professional staff work together to protect children from abuse or neglect. A great portal to access support from.
Wellbeing resources
CAMHS Resources a collection of downloadable self-help guides relating to wellbeing
Click here.
Shropshire Council have put together a booklet specifically for looking after your mental health during COVID-19, as well as support information it contains activity lists which you can complete.
Click here.
Mind as well as offering support, the Mind website outlines some practical steps you can implement to support your wellbeing during COVID-19.
Click here. 
BEAM here are some useful guides:
A practical guide to coping with anxiety 
How to support someone with anxiety
NHS outlines practical steps you can take at home to look after your mental wellbeing – click here. 
They also have some advice and resources such as videos and quizzes if you are feeling anxious – here. 
TogetherAll is a confidential, online mental health support community available 24/7. Poster.
Bereavement Counselling
Shropshire Council offer free counselling if you live in Shropshire and are struggling with the loss of a friend or loved one. Further information – here.
Financial Support
Shropshire Council's Community Reassurance Team is there to help all residents across the county during the pandemic – please click here to find out more.
Foodbank Support
Shropshire Larder – With more people facing hardship in our local communities, we just wanted to share with you some information about the Shropshire Larder. This resource is the most comprehensive directory of services for people living in Shropshire on a low budget. It has information on how to access a foodbank or community food project, and how to eat well on a budget. It also covers how to get support with benefits, housing, and debt – shropshirelarder.org.uk | Shropshire Larder | Shropshire Food Poverty Alliance | www.shropshirefoodpoverty.org.uk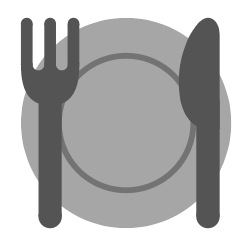 Find a local Foodbank – Food banks are grassroots, community organisations aimed at supporting people who cannot afford the essentials in life. If you are in financial crisis and live in England or Wales, you can call The Trussell Trust's confidential free helpline on 0808 208 2138 (open Monday to Friday, 9am–5pm); or you can contact your local foodbank – details of which can be found on the following website, click here.
The Grove School Wellbeing Contacts
Pastoral Support Workers:
Years 7, 8, 9 – Mrs Hurley, joanna.hurley@gro.mmat.co.uk
Years 10 & 11 – Mr Jones, christopher.jones@gro.mmat.co.uk
Head of Sixth Form
Years 12 & 13 – Mr Rayner, andrew.rayner@gro.mmat.co.uk